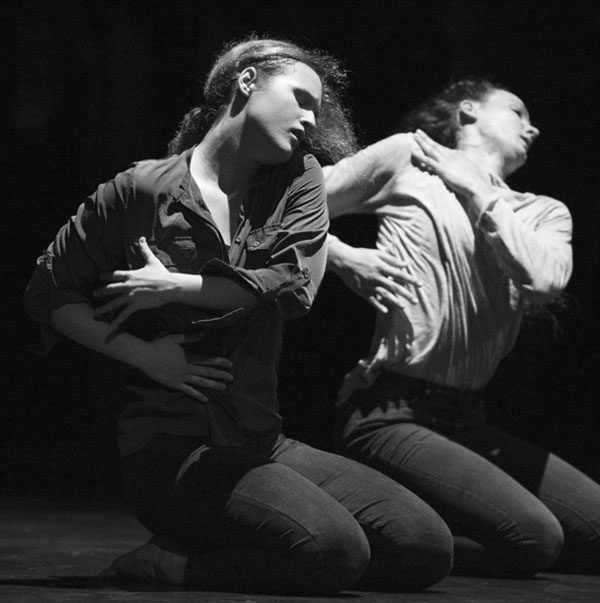 Professional dance courses
AlmaPro
Alma Pro, directed by Elisa Pagani is a dance project, that includes educational, internship and professional company
APP: professional programme/educational

APPSTAGE: professional programme on stage

DNA: contemporary dance company
opportunities:  
Appstage international tour

Guest teachers, international guest choreographers, focus, performances, internship and professional opportunities, networking
With the friendly support of Scenario Pubblico Compagnia Zappalà Danza 
APP is a contemporary dance intensive training programme which aim to expand and strength skills of young dancer from a technique and creative point of view in order to prepare them to a professional career. It is a full year training course where the characteristic of every single students can be developed and enhanced in a very positive and professional environment. We aim to build a responsive, conscious and coherent dancer.
APP – Almadanza Professional Programme is a full year training from October to the next year November. They will have the chance to challenge themselves with contemporary and classical dance technique, as well as with creative work and focus on theory and dance history.
During the year students will have the chance to meet teachers, professor and professional dancer from all over the world.
Technical training is enhanced by research and development sessions, workshops and masterclasses with leading practitioners across the field of contemporary dance, as well as performances. The programme is designed to expand and nourish the students' creative practice.
APPSTAGE is a professional programme on stage, focused on a creation process of 3 months followed by a one month performances tour. It is aimed to attract young dancers who had completed their contemporary dance education programs and have the need to gain a working experience as professional dancers.
daily training : ballet, contemporary, pilates, feldenkrais and yoga.
APP 2019-2020
The weekly programme provides approximately 30 hours, from Monday to Friday (9.30am to 4.30pm).
Contemporary

Contact Improvisation

Choreographic research

Repertoire

Ballet

Yoga

Pilates 

Feldenkrais

Theatre

Dance History

Somatic practices

Music

Performance analysis

Management

Composition
Teachers
:
Elisa Pagani, Pier Paolo Gobbo, Stefania Onesti, Emiliano Minoccheri, Anna Albertarelli, Nuvola Vandini, Alice Bariselli, Enrico Pitozzi, Anna Marocco, Marco Ghilarducci, Daniele Del Pozzo, Silvia Testoni, Jari Boldrini, Francesca Caselli, Paola Ponti, Isabel Cuesta
Guest teachers:
Claudia Catarzi, Alessandro Carboni, Antonello Tudisco, Giuseppe Muscarello, 
Guest choreographers:
Guy Nader | Maria Campos, Antonella Bertoni
APPSTAGE : 2020 programme
triple bill choreographers:  Elisa Pagani + Simona Bertozzi
AUDITIONS 2019
February, 22nd Firenze (DIF)

April, 7th Bologna Almadanza

April, 15th-17th Milano (Artemente)

May, 6th-12th Bologna OPEN APP WEEK

June, 18th-23rd Catania

June, 29th Bologna (Almadanza)

September, 7th Bologna (Almadanza)
SUBSCRIBE TO HEARINGS
* To apply for the audition complete the registration form
* Candidates deemed suitable after evaluation of the submitted material will be admitted to the audition.