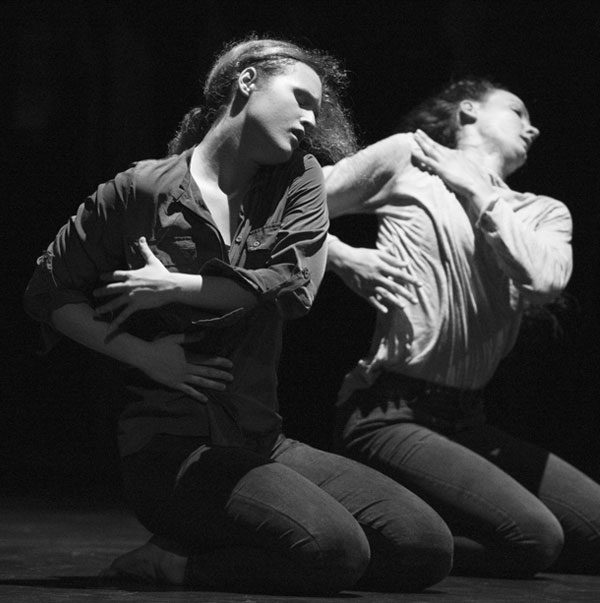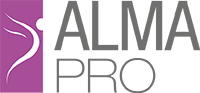 Professional dance courses
AlmaPro
AlmaPRO, directed by choreographer Elisa Pagani is the contemporary dance department of Alma Studios, and includes vocational training programs, one resident professional company and one associate choreographer.
APP – Professional training program in contemporary dance
APPstage Postgraduate company
APPresearch Professional training in choreography, teaching and visual arts. (TO BE LAUNCHED IN 2021)
DNA Dance Company Contemporary dance company, directed by Elisa Pagani – http://www.dnamove.com/?lang=en
Simona Bertozzi Associate Choreographer http://simonabertozzi.it/?lang=en
APP – Alma Professional Program
APP is a contemporary dance intensive training programme aimed to expand and strengthen the skills of young dancers from a technical and creative point of view, in order to train them in preparation for a professional career.
It consists in a 13 months training course, from October to November of the next year, where the characteristics of every single students can be developed and enhanced in a very positive and professional environment.
We want our students to become performers and practitioners with highly specialised technical and creative skills, developed through dance experiences in a wide range of professional, studio and community circumstances. AlmaPRO's approach is founded on an interdisciplinary openness to explore related theory and practice. We provide opportunities for them to work in collaboration with other Arts organisations and leading professional practitioners, and for them to engage with different audiences in a variety of settings.
The range of technical training undertaken during the programme is designed to train the body, whilst developing artistic intelligence and an understanding of movement, that enables the dancer to respond to the varied and changing demands of contemporary choreography.
Through the programme students embrace a range of industry-relevant modes of practice, such as collective working, management, Ballet and Contemporary Dance Techniques, somatic practices, placing dance in social, cultural and historical contexts, music, performance analysis, contact improvisation, choreographic composition as well as opportunities to engage with the community of the territory.
Individual career support and guidance is embedded into the programme, which includes professional audition preparation.
APPstage
APPstage is a program in contemporary dance performance directed by choreographer Elisa Pagani, structured as a postgraduate company.
Every year, APPstage welcomes twelve young dancers in transition from vocational training to professional life. During a period of seven months, the dancers work with renowned guest choreographers to create a diverse, appealing, and vivid triple bill to be presented on tour in Italy and abroad.
Throughout this time, the dancers are able to fully experience company life and understand how to deal with different creative methods and processes, the rehearsals and the preparation of the tour.
Throughout the last years the company has welcomed an increasing number of dancers, guest lecturers and found performance opportunities in appealing tour venues.
To mention some names, APPstage commissioned choreographers such as Michal Mualem, Simona Bertozzi, Giannalberto De Filippis, Elisa Pagani, Alessandro Carboni, Luc Dunberry and Daniele Albanese.
In completion to the creative work, the dancers follow a daily physical training which incorporates different disciplines, delivered by a wide team of teachers. Such variety allows the dancers to consistently inform their practise as well as being prepared for the creative work in the studio.
The lesson plan structured for the dancers over the years has included workshops and classes delivered by renowned guest teachers and visiting artists, such as Sharon Fridman, Michele Di Stefano, Theo Clinkard, Roser Lopez Espinosa, Marina Mascarell, Roberto Zappalà, Emmanuel Gat, Antonella Bertoni, Guy Nader | Maria Campos, Frey Faust, Giuseppe Muscarello, Antonello Tudisco, Claudia Catarzi and others.
Tour 2020 – Triple bill by Elisa Pagani, Simona Bertozzi, Alessandro Carboni
March, 29th Faenza (RA)
April, 5th Faenza (RA)
April, 18th-19th Bassano del Grappa (VI)
April, 23rd Teatro Comunale Laura Betti, Casalecchio di Reno (BO)
May, 10th OTE Le Saracinesche, Ozzano dell'Emilia (BO)
May, 17th Teatro Comunale di Bologna, foyer, Bologna
June, 7th Performare Festival, Catania
Almapro's TEACHing staff:
Elisa Pagani, Pier Paolo Gobbo, Stefania Onesti, Emiliano Minoccheri, Anna Albertarelli, Nuvola Vandini, Alice Bariselli, Enrico Pitozzi, Anna Marocco, Marco Ghilarducci, Daniele Del Pozzo, Silvia Testoni, Jari Boldrini, Francesca Caselli, Paola Ponti, Claudia Passaro, Claudia Martinelli, Fernando Pasquini, Emmanuelle Ponthieux.
CONTACTS
SEND US YOUR ONLINE AUDITION
* To apply for the audition complete the registration form
* In case of interruption of the COVID-19 emergency, the Direction reserves the right to invite the candidates to a live audition